ASA recently made official digital registration certificates available for download. Below are instructions on downloading these certificates. Digital registration certificates are intended to be official, and have been approved by the ASA Board of Trustees.
Obtaining official registration certificates quickly can be important when the original is lost, a deadline is approaching, or an expensive overnight shipment, would be necessary to get the paper certificate in time.
The goal of these official digital certificates is for members to have easy access to a copy of an animal's certificate for proof of registration or filing. ASA would like to see all shows accept the digital certificate and/or the original certificate as proof of registration or ownership.
The need for these digital certificates came about because ASA was receiving a large demand for certificates to be scanned and emailed, especially for shows. A scanned and emailed copy of the original is not classified as an official document. Digital certificates are approved by ASA as an official document, as are the printed paper certificates, but the website is the official record of the registry.
How to download a digital certificate:
■ Log in to Herdbook (only the owner of the animal can download a digital certificate).
■ Search the animal by registration number.
■ At the bottom right-hand corner of the animal's record, at the bottom of the pedigree, there will be a blue button called "Digital Certificate."
ASA will phase out the scanning of paper certificates to be emailed by September 1, 2022.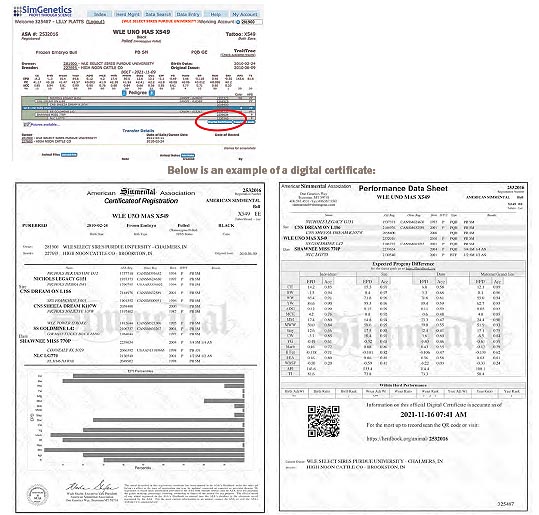 Details

Created: 17 January 2022
Hits: 429